Brandi Nikkale
Updated: Feb 4, 2020
It's me...I'm the Queen!
When I was 26, I made a 30 before 30 bucket list. On that bucket list I wrote down that I wanted to travel internationally before my 30th birthday. Year after year I wrote it on my goal list and year after year, it did not happen....until this year!
The Arrangements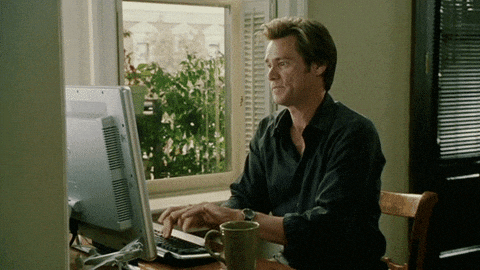 1. Planning: My mother and I were talking about Christmas plans for 2019 and decided instead of celebrating Christmas traditionally (since we live 6 hours away from each other and don't have much family on the west coast) that we would take our first international trip. We decided on London to eliminate the language barrier for our first trip as we were both a little nervous.
We booked on Expedia to get a good price for our trip and ended up paying about $600 each which included flight and hotel (not bad right?).
Pros to booking with Expedia:
-GREAT PRICE!
-All in one. With one charge to my card, my hotel and flight was booked!
Cons to booking with Expedia:
-It is difficult to make changes. For instance, I am prone to blood clots in my legs and therefore needed to request an aisle seat on our flight. Since it was booked through a third party, we did a lot of calling around to finally get this accomplished.
2. The Flight: We flew with British Airways and let me tell you...the customer service on both flights was impeccable! On the way to London, we ended up in a row to ourselves which gave us an extra seat between us and a little extra leg room. On the way back, we did not have an extra seat but after explaining to the flight attendant that I definitely could benefit from a little more leg room, he worked to find us 2 empty aisle seats and that made a huge difference in our flight comfort. I have a bit of flight anxiety and not feeling cluttered goes a long way in keeping me calm. The flight attendant also checked on me throughout the flight to make sure I was comfortable.
P.S. They feed you. Meals and wine are no extra charge. The food was not the best thing I've ever tasted but it was decent enough to put something on my stomach before sleeping the rest of the flight.
3. The Hotel: We stayed at The Belgrave in Central London and it was SO charming and perfect. The staff was very kind and extremely helpful and the location was perfect for being relatively close to all the good sights. And the door was the color of my soul: PURPLE!
Must Do/Must See
1. B's Bakery Tour: This was one of the cutest things I have ever experienced! It is the traditional London double decker bus but there are super cute retro booths and snacks and tea. When you book your tickets (book ahead of time online) you can also order champagne (you cannot order it once you are on the bus) which just took the level of fancy up a notch lol! This bus tour is magical and a MUST DO if you are visiting London.
2. Changing of the Guard at Buckingham Palace: We all want to get a glimpse of the super serious guards (also called Beef Eaters) while in London and we all want to see the formal residence of the Queen (not me...the other Queen) so kill 2 birds with one stone by checking out the Changing of the Guard at Buckingham Palace. The times change each season but a quick Google search should tell you which days and times you can see them.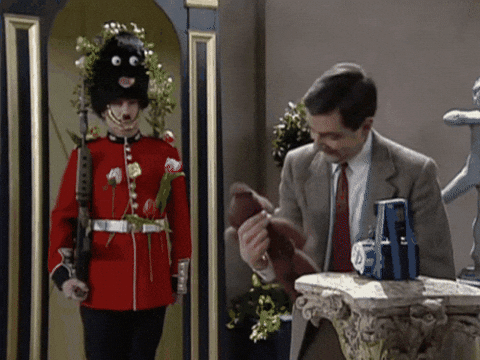 3. Harrods: This is the world's most famous department store and it is MASSIVE and GORGEOUS! It is said to have an average of 100,000 shoppers per day and up to 300,000 per day during the holiday season! The gift shop is as big as a Target! If you are a shopper, this is for you!
4. Daunt's Books: If you are a bibliophile like me, I have been told this is THE bookstore to see. It is enormous and absolutely beautiful! Next time I visit London, I will be sure to visit a few more bookstores just to be sure I haven't missed another one but this one is beautiful!
5. Peggy Porschen: In addition to being the cutest cake shop you've ever seen in your life, this is the most adorable photo op ever! Cake and pretty pictures. Any questions?
6. Showtime! London is full of gorgeous theaters! Both of my absolute favorite shows, Hamilton and Wicked were both showing in London and we were lucky enough to find reasonable tickets to both! There is something so fun about getting dressed up and taking in a show! You deserve it sis! Do it!
7. The London Eye: This is just a gorgeous spot and a beautiful photo op! From here you can also see Big Ben (although it was under construction while we were there visiting).
My biggest travel tip: Stop waiting. Time is an irreplaceable resource.
Honestly there is so much more to see but I wanted to highlight a few of the things that I enjoyed most! For more of my trip, follow me on Instagram @BrandiNikkale and check out my London 2020 highlights!
XOXO,
Brandi Nikkale